History
The Arras-Barrie partnership was born through our relationship with a more local community - Base Borden. Barrie and Base Borden have deep roots going back to the very beginnings of the base in WWI. Many of the men fighting our wars on land and in the air were trained there... and, when offered the chance, relaxed in Barrie.
The Borden Legacy Project was an effort to commemorate the 100th Anniversary of Borden's creation and was led by Honorary Colonels Jamie Massie, Barry Peacock and Jim Williams - all community leaders in Barrie. The final step of this historic process was the presentation and installation of the second of Marlene Hilton Moore's two extraordinary Bugler statues (the first as at Borden) at Vimy Foundation Centennial Park just prior to the November 11, 2018 celebrations.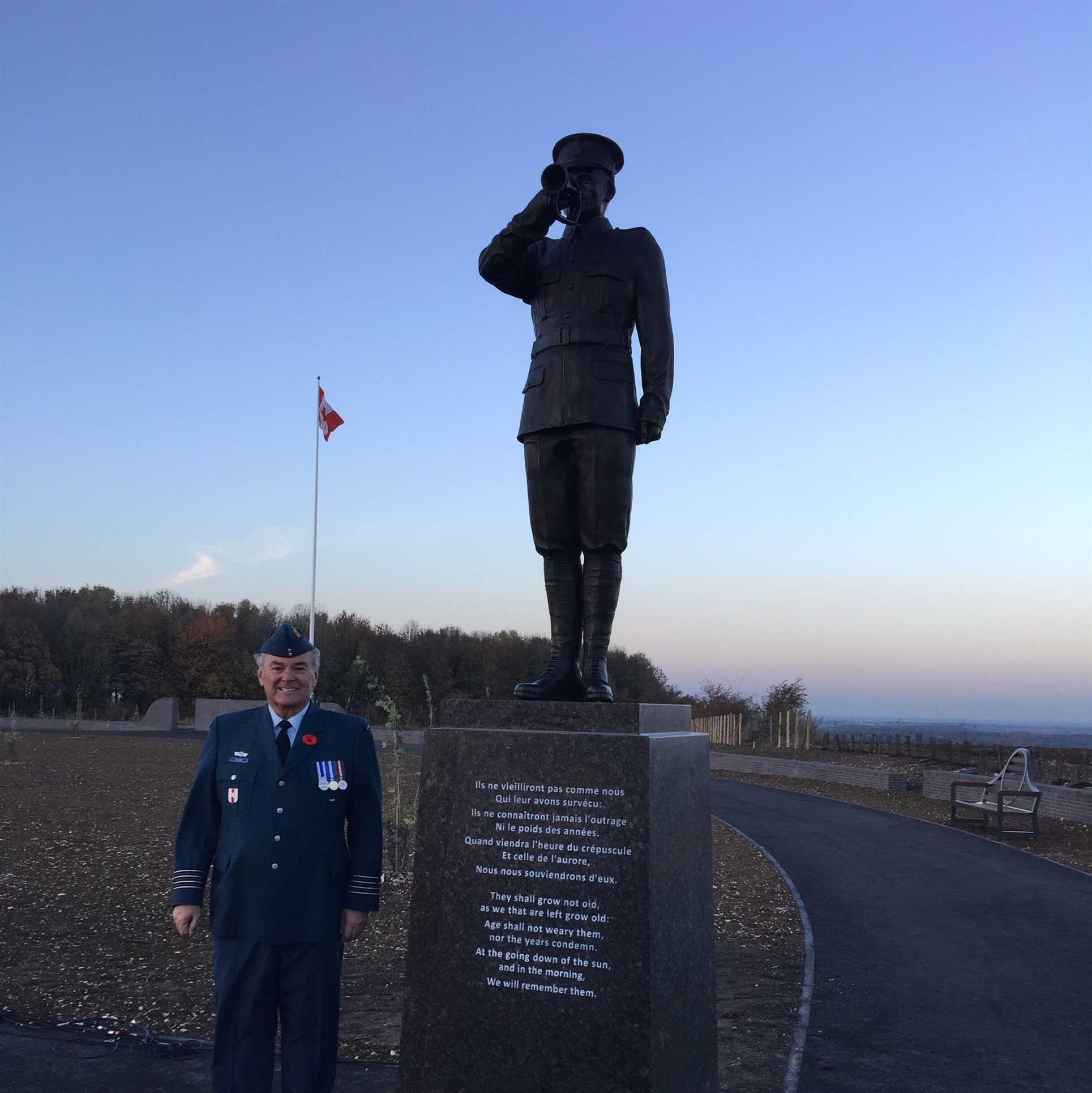 A picture of Hon. Colonel Jamie Massie with the Buglar.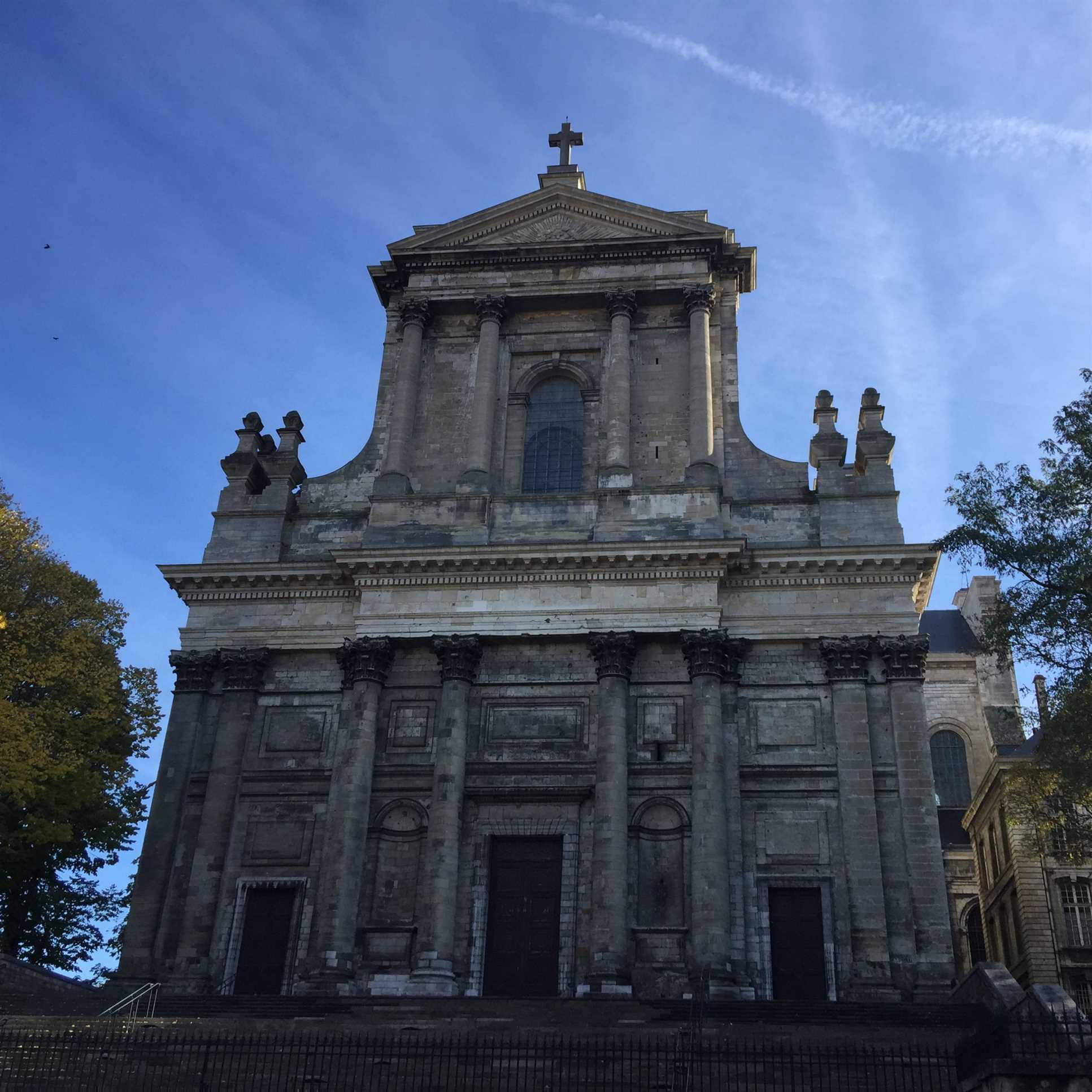 A picture of some of the stunning Arras archetecture.
Vimy is directly beside Arras, France and was part of a broader struggle known as the Battle of Arras. Vimy was a key Canadian battleground in the Great War and is symbolic as the first time Canadian troops operated under their own command. More than 10,600 soldiers were killed or wounded in four days of intense fighting in 1917, but the Canadians were victorious.
Mayors of both cities, Arras and Barrie, took advantage of this significant commemoration to sign the papers designating Arras, France as an international partnership 'Friendship City' with Barrie.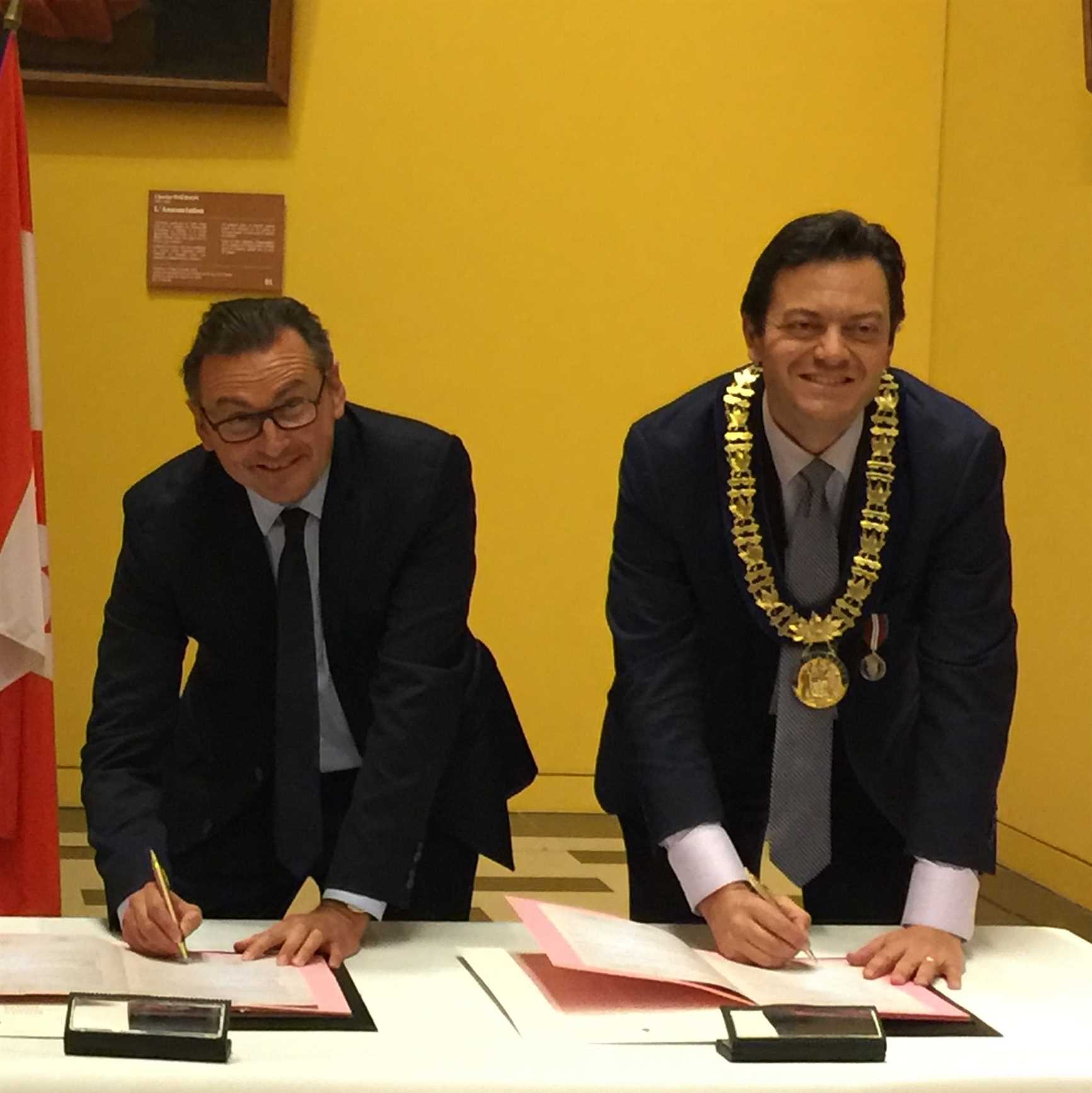 Mayors of Arras and Barrie signing the partnership agreement.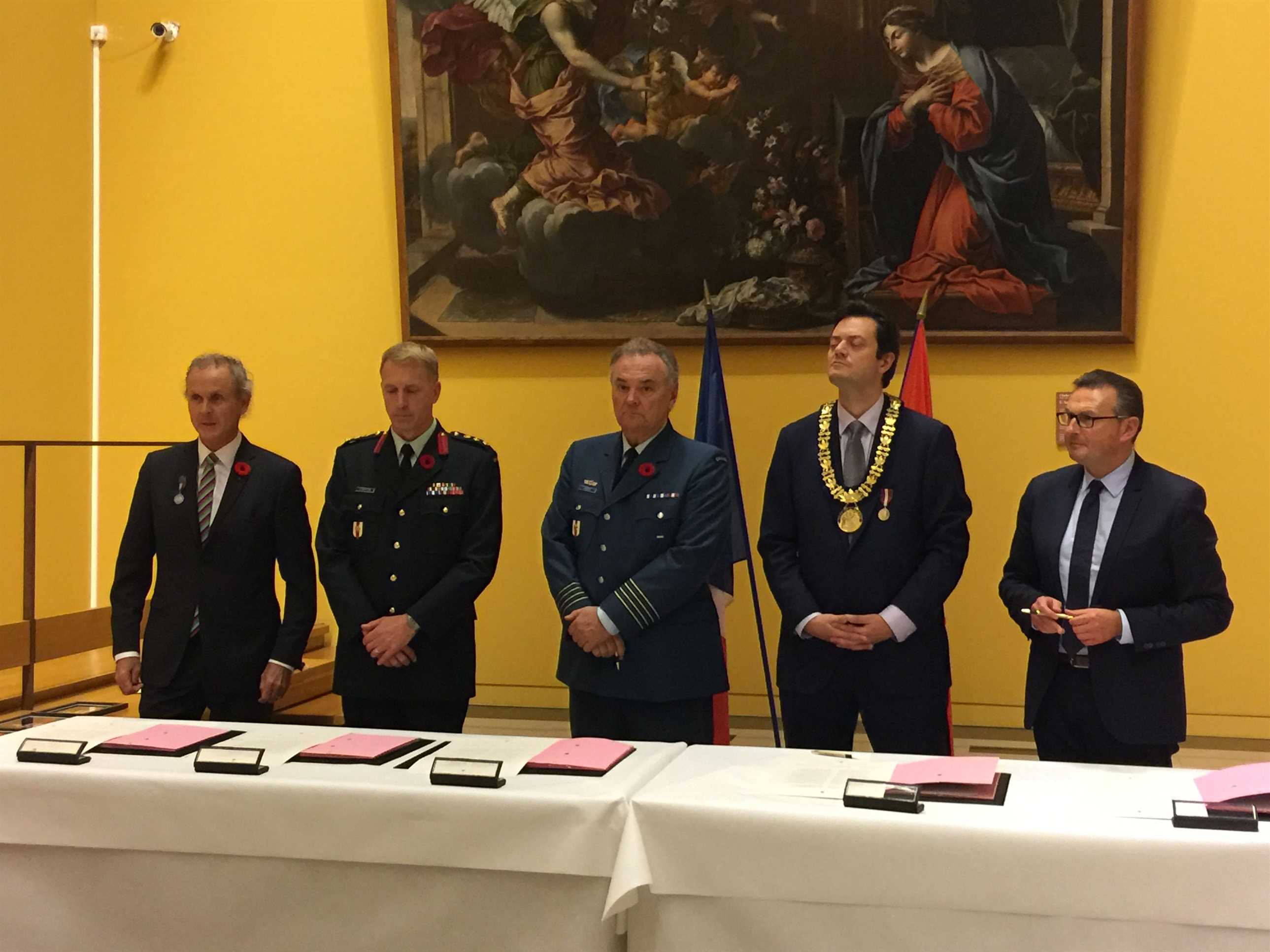 Leaders of the cities, Base Borden and the Borden Legacy Project.
"The idea to add Arras came from the relationship built between Base Borden, Barrie, La Ville D'Arras and the Vimy Foundation, surrounding the Borden Legacy project," Barrie Mayor Jeff Lehman said. "As it was at Borden that Canadian troops trained for the First World War, including Vimy and the Battle of Arras, we have a unique tie to that part of France."
Similarly, Arras Mayor Frédéric Leturque expressed appreciation for this new partnership: "I am really very happy this evening to sign a Charter of Friendship between (Arras) and (Barrie)," he said. "Thank you to our Canadian friends."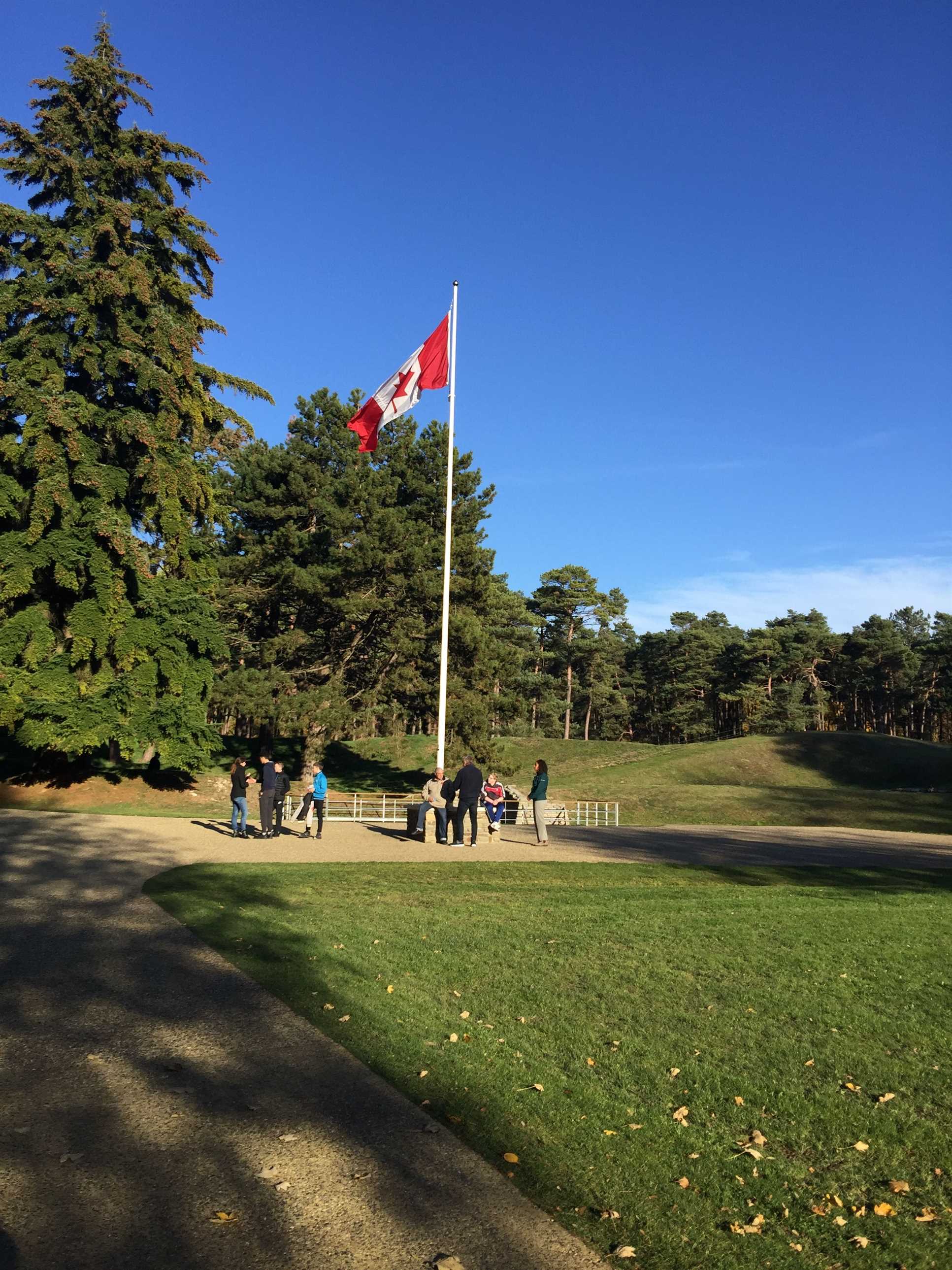 A picture of the Canadian flag raised in Vimy, France.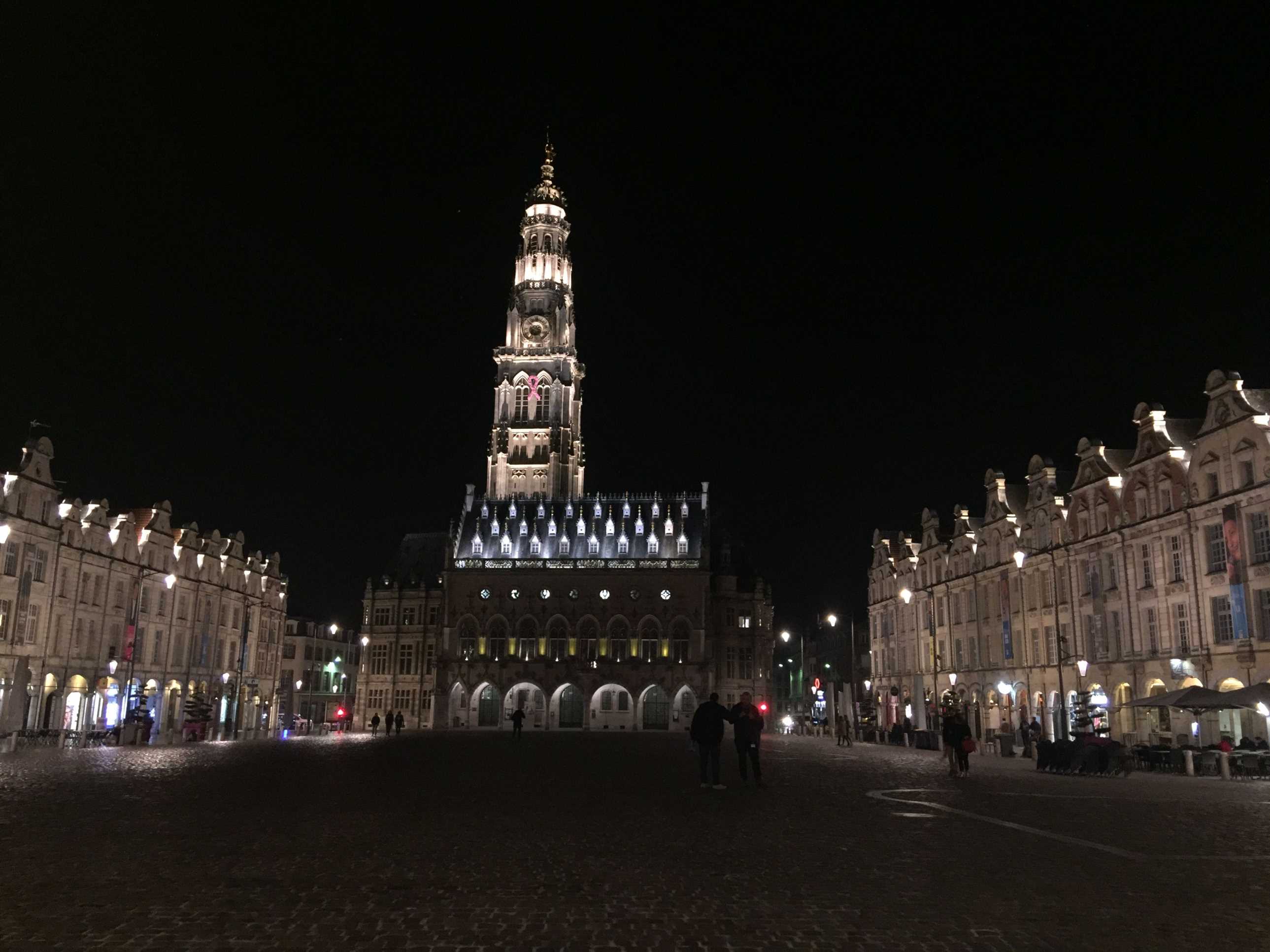 A picture of the Arras old city hall and centre square.
Both Mayors have emphasized that the focus of this partnership must be our youth and will allow for the development of international exchange programs between the two municipalities.
"It's about teaching future generations about this essential part of history, and also being able to experience the broader world through exchanges," Mayor Lehman said. "We formally link two dynamic cities with much in common. Our students and future generations will have the opportunity for exchanges to learn the shared history of Canada and France, through two world wars and a partnership founded in the sacrifice of our soldiers."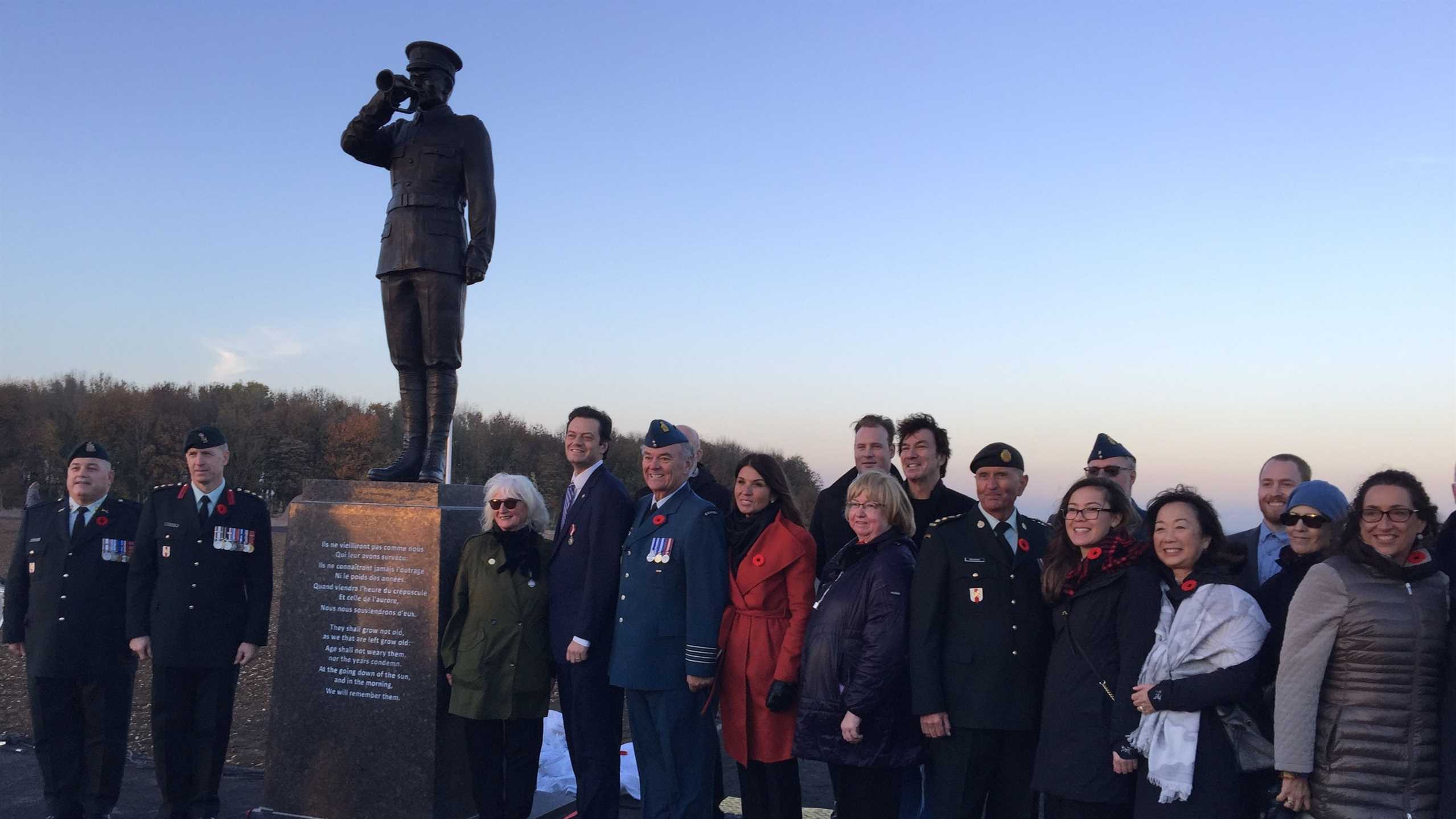 A picture of the Arras Buglar and with the individuals that are responsible for its creation.
Barrie's IRC is excited to welcome Arras to our "Family of Friends" and look forward to developing this partnership in the near future.
Direct quotes and other material can be found in the article by Chris Simon for Simcoe.com.
More information on Barrie's partnership with Arras can be found under the Arras, France dropdown menu above. If you have an interest in volunteering with any of these groups please use the information below to contact us.
Arras' official website can be foundhere.