Murayama - History
In 1990, then Mayor Sato of Murayama City Japan traveled to Toronto seeking a city friendship relationship in Canada.
Barrie Mayor Janice Laking received a call from Mayor Sato and invited him to visit Barrie. After he returned home, he invited Mayor Laking and members of council to visit Murayama Japan. Dialogue between the two cities, with the help of Hiromi Noguchi continued and a "special friendship" agreement was signed in 1997.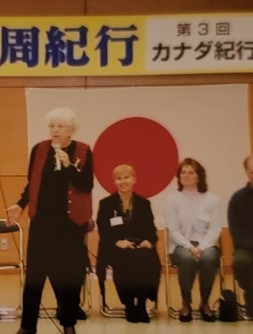 Former Mayor Janice Laking addressing the Japanese delegation.
Murayama is a city located in Yamagata Prefecture, Japan. As of February 1, 2020, the city had an estimated population of 23,643. Nestled in the middle of the island on the Mogami river, the main economy is agriculture. Another feature are its natural spas which brings tourist north. Barrie and Murayama share these two main features, agriculture, and tourism. The climate is similar to Barrie with warm summers and plenty of snow in the winter months.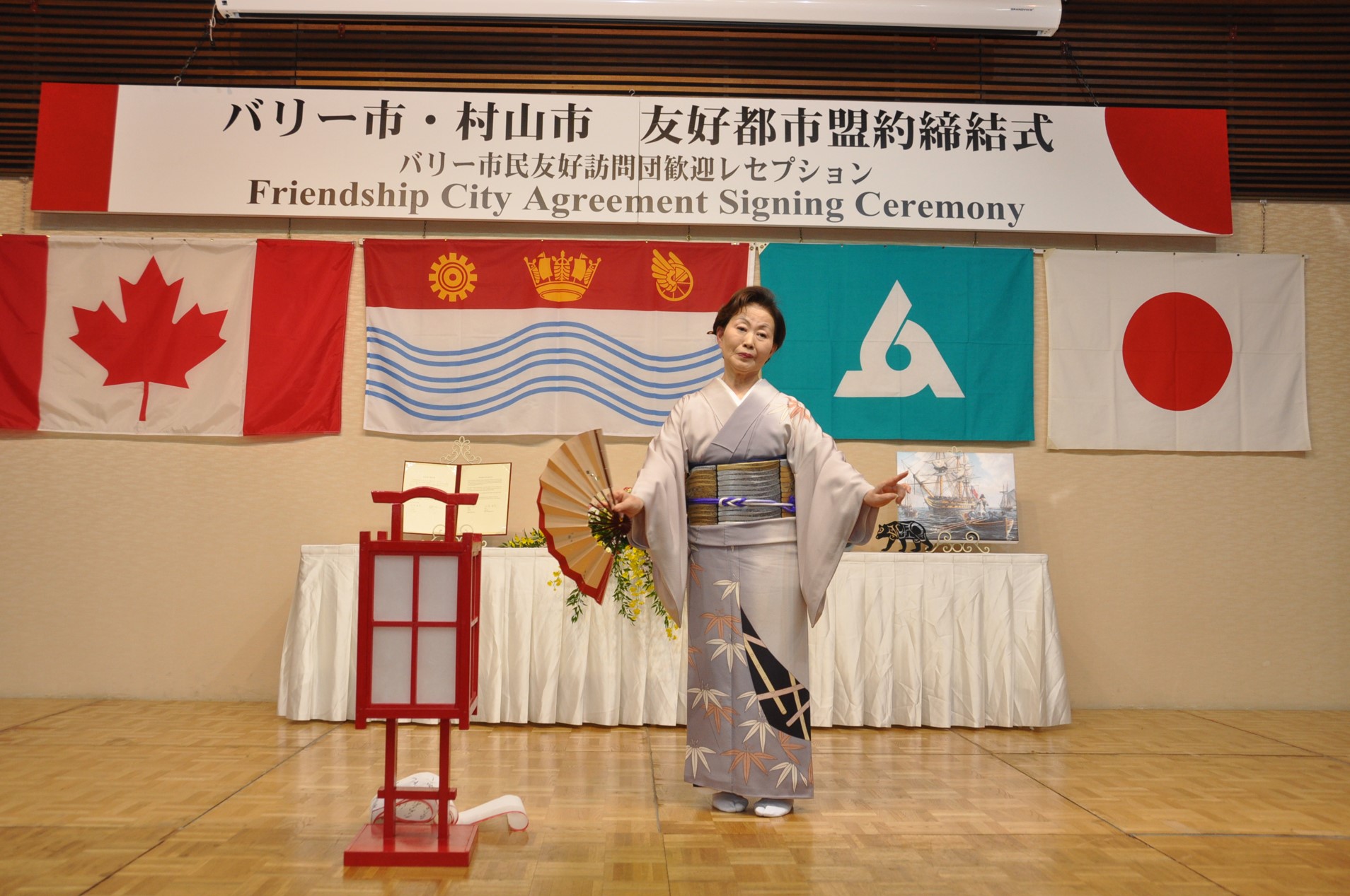 An image of the Friendship City Agreement Signing Ceremony in Murayama, Japan.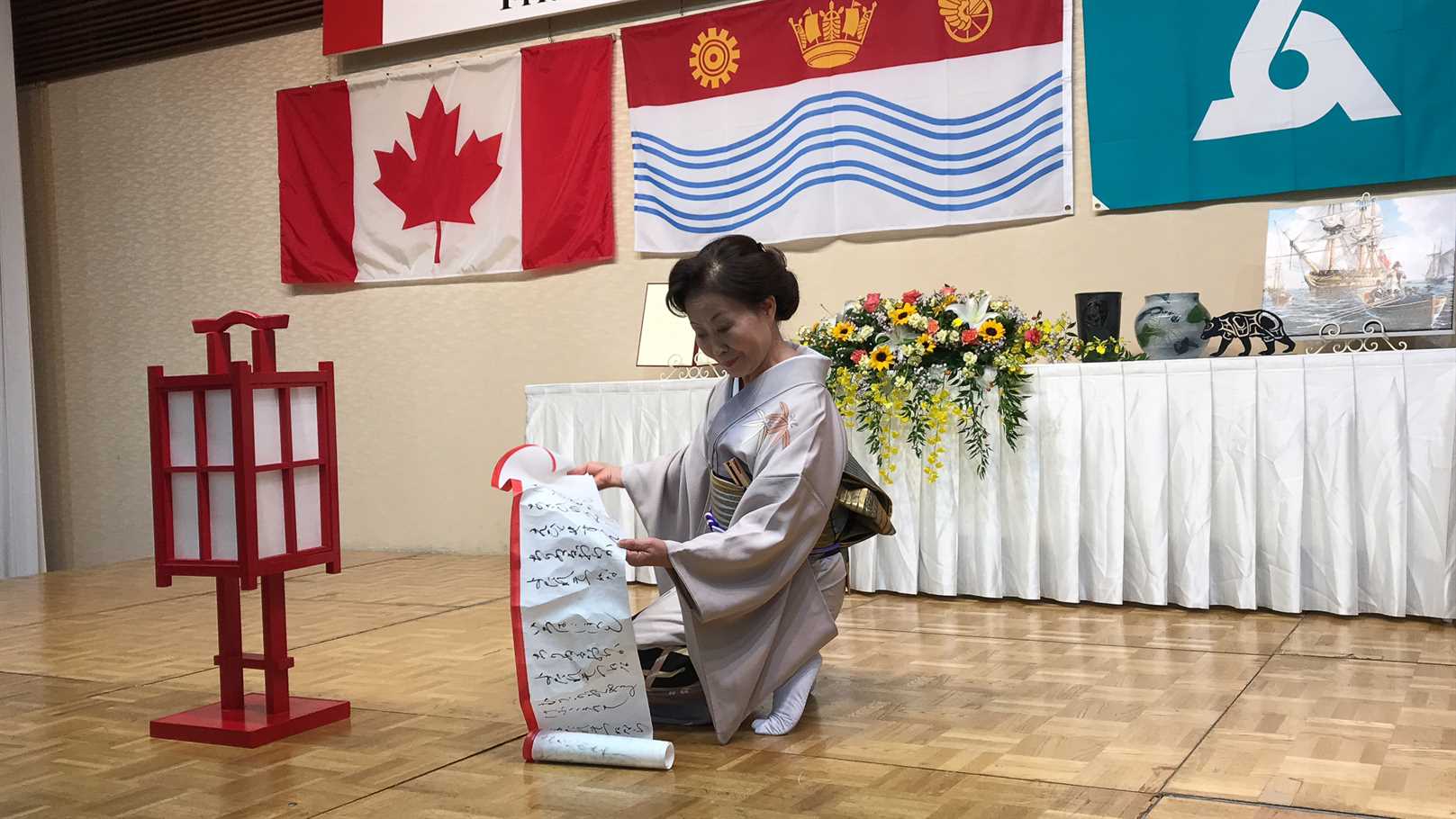 An image of the Friendship City Agreement Signing Ceremony in Murayama, Japan.
Murayama is approximately 400 kms north of Tokyo. Easily accessed by highway, bus, and Japan Railways Shinkansen, high speed bullet train.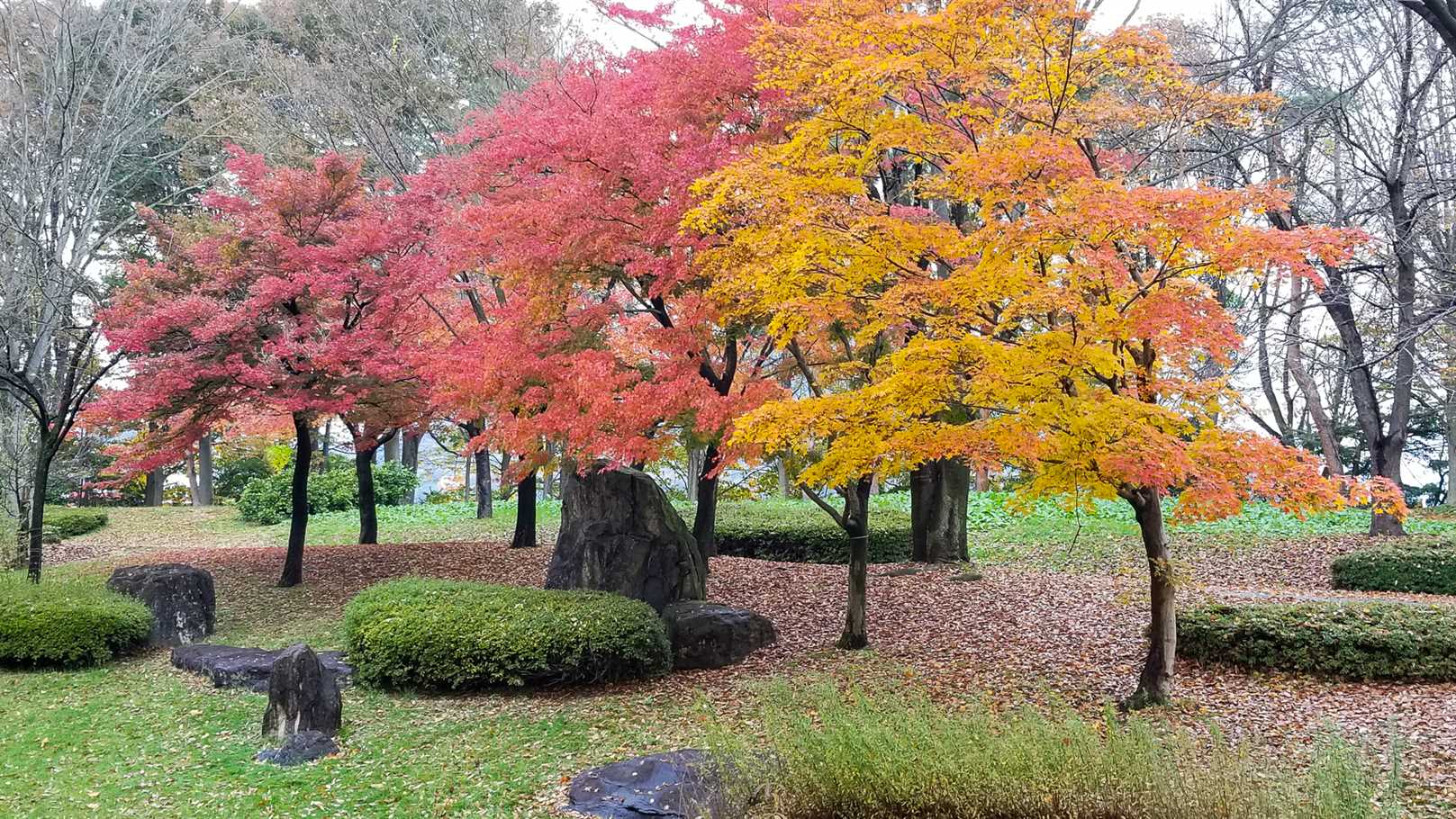 A photo taken of the beautiful Japanese landscape.
This became Barrie's second International Partner City. To kick off the friendship agreement, it was decided to create a youth exchange program. Please see Youth Ambassadors section for more details.
A picture of the first youth delegation in 1997.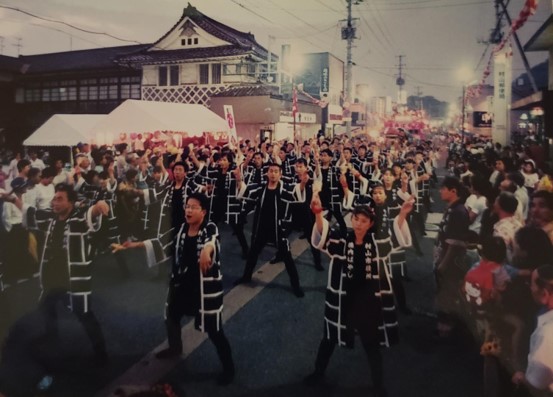 Canadian and Japanese exchange students participating in the Tokunai Festival.
More information on Barrie's partnership with Murayama can be found under the Murayama, Japan dropdown menu above. If you have an interest in volunteering with any of these groups please use the information below to contact us.
Murayama's official website can be foundhere.